EWWW Image Optimizer gives you all the tools you need to help you speed up your site and keep your visitors coming back for more!
Best Quality
Compress API
Automatically compress new uploads, save storage space with the best compression/quality ratios. Control which resizes to generate/optimize. 30 day backup of originals. Reduce server usage.
Sign Up Now
Fast Delivery
Easy IO CDN
Fully automated one-click solution: auto-scale, auto-WebP, Auto-compress. Deliver optimized images to your visitors without altering the originals. Automatic JS/CSS compression eliminates excess whitespace for efficient delivery.
Sign Up Now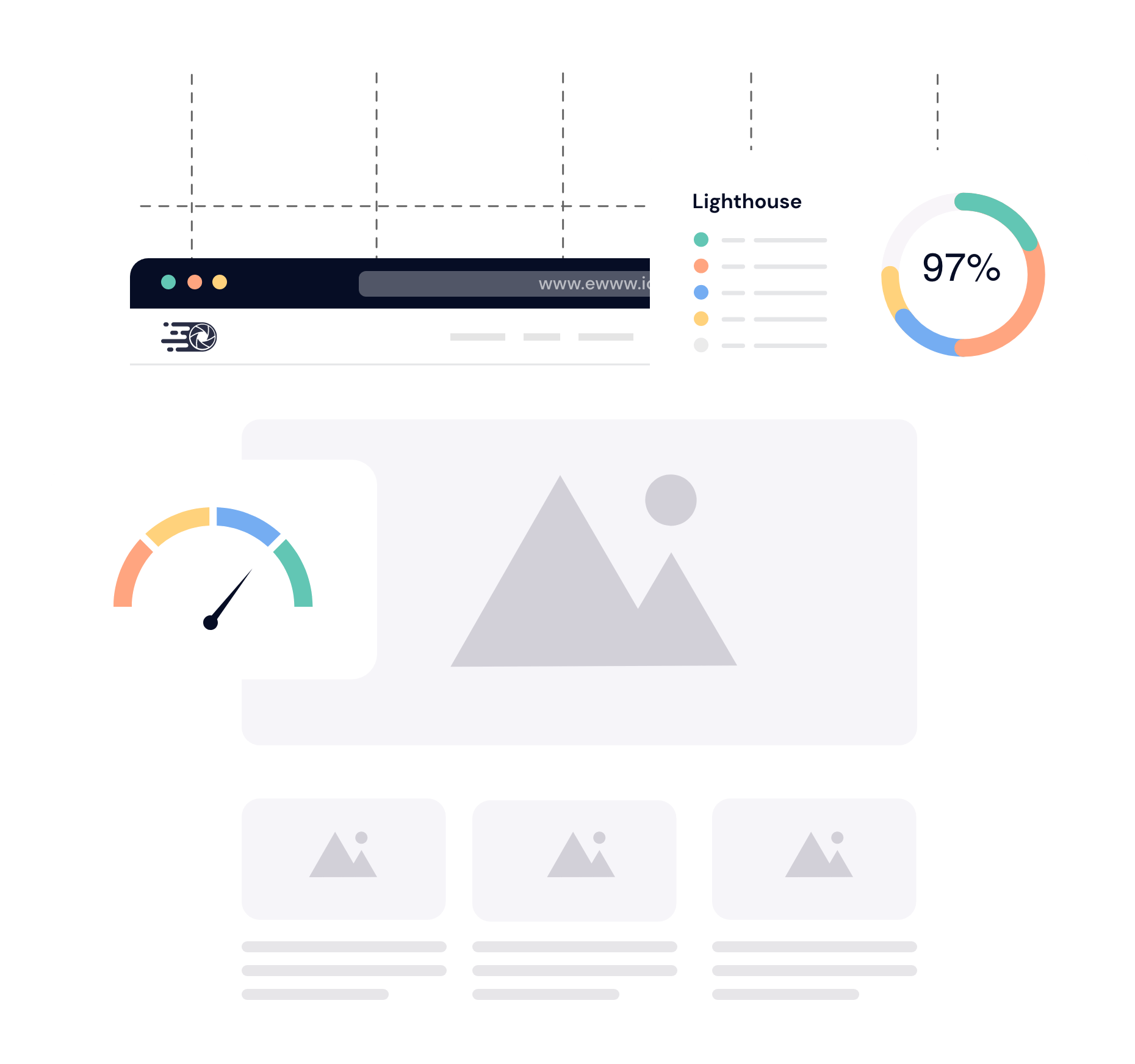 Fast Performance
SWIS Performance
Page caching for faster site response times. Defer JS/CSS assets for a better user experience. Control which scripts and stylesheets load per page to reduce overhead and eliminate unused assets.
Sign Up Now
Unlimited images
Pixel Perfect (lossless) compression
Compress JPG, PNG, GIF, SVG*
Resize image uploads
Add missing dimensions
Lazy load
Auto-scale for responsive images
WebP conversion*
Sharpen thumbnail images
Manage WordPress thumbnails
Optimize any image folder(s)
Convert images to ideal format
Image backups
Free Support**
Unlimited
With annual and multi-site
plans
available
All free features
5x premium compression
Compress PDF files
Enhanced auto-scale
Auto-WebP/AVIF
Watermark images
CDN delivery
30-day cloud-based backups
Page caching
Defer JS/CSS
Minify JS/CSS
CriticalCSS.com integration
Optimize Google fonts
Remove unused JS/CSS
Priority Support**
Frequently Asked Questions
The EWWW Image Optimizer is the only plugin that can compress images for free directly on your site without any third-party API/service. While many web hosts allow this sort of "local" compression, not all do. For sites that can't do local compression, we offer free JPG-only cloud-based compression (unlimited images and file size).
Thus, certain features, like PNG, GIF, and SVG compression, only work in local compression mode. Additionally, since PNG compression only works with local mode, PNG to WebP conversion can only be done if local mode is allowed by your web host.
First off, top-notch support is in our DNA. Regardless of whether you pay us or not, we answer every single support question with care. So while everyone gets the same great support, paying customers just get it faster than everyone else.
The easiest place to start for non-WordPress sites is our Easy IO CDN. You can implement it just like you would any CDN (like Cloudfront, Bunny, or KeyCDN). Beyond that, you can take advantage of advanced features like scaling and cropping.
If you need to save on storage, or don't want to use a CDN, the Compress API can be used to compress images practically anywhere. We have a PHP-based library, or a CLI app called SILO that features API and local/free compression.
Our SWIS Performance plugin is WordPress-only, and we have no plans to port it to other platforms.