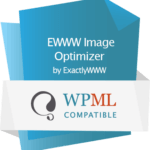 These companies offer services and products that I have personally used and recommend. There are no affiliate links, except for WP Engine (see details below) where you can get a discount. I make almost no money from affiliate links in a given year, so the only purpose of them is to save you money.
Hosting
WP Engine – ewww.io is powered by WP Engine, and their performance is worth every penny. This is "managed WordPress hosting" at it's finest. 20% discount off your first payment if you want to use the link from this page.
Kinsta – Their performance is the same blazing speed as WP Engine, and the support is top notch as well. In addition, they offer SSH access with WP-CLI, and free CDN (using KeyCDN). Very solid offering and highly recommended.
A2 Hosting – I use them for several client sites, their support is top notch and this is pretty much the fastest shared hosting money can buy. They are also now launching a "managed" service which would certainly be worth a look.
VPS Hosting (unmanaged)
DigitalOcean – Several of our API servers (load balancers and database servers) run on DO droplets, and their reliability is the best I've encountered in the last few years.
Ramnode – Several of their SKVM systems power the API compression servers, due to their high performance nodes. Reliability is top notch, and support is very responsive.
Plugins
Autoptimize – Combines and minfies JS and CSS resources to speed up the loading of your pages and reduce the number of requests a visitor's browser has to perform.
Easy Digital Downloads – Sell digital products with a huge number of extensions for amazing flexibility. Naturally, this is how we sell API subscriptions.
Gonzales – Lets you customize the loading of JS and CSS resources so that every page has only what is needed to operate.
WPML – Build multilingual sites with WordPress to reach a global audience.
CDN
StackPath/MaxCDN – Fast CDN, easy setup, and their merger with StackPath brings a WAF to the mix for a huge security boost.
Services
BrowserStack -Test your website for cross browser compatibility on real browsers and make sure your visitors are seeing the same thing you do. Instant access to multiple browsers, desktop and mobile.
Helpscout – Treat your customers like people, not numbers, and keep them satisfied. Personal favorite feature is Traffic Cop that keeps you from sending a message if you've received another message from the customer while you were typing.
Loggly – Send all your server logs to one place, and they get indexed for quick and easy searching. Their derived fields are super helpful for custom logs, and let you run all sorts of measurements on your data.
MailChimp – Mailing lists that just work plus automation features that work even when you're not. Get $30 in MonkeyRewards when you sign up (paid plans only, of course).
ManageWP – Manage multiple WordPress sites from one place. Flexible pricing lets you choose from standard plugin/theme management, backups (super awesome backup system), performance and security scanning, and more.
NodePing – Monitor all the things, and make sure they stay online. They have a fantastic array of monitors and notifications that you can setup, they are cheap, simple, and have great support. You can also create a custom status page with the NodePing Status plugin for WordPress.
Postmark – Make sure your transactional emails are delivered. Very useful for things like purchase confirmations, password resets, etc.