Supercharge Your Website
Speed up your site with image optimization
Frustrated by a slow website? We'll help you tame those speed demons so you can keep visitors coming back for more!
Premium
image
compression.
Best Quality
Compress API
Automatically compress new uploads, save storage space with the best compression/quality ratios. Control which resizes to generate/optimize. 30 day backup of originals. Reduce server usage.
Sign Up Now
Fast Delivery
Easy IO CDN
Fully automated one-click solution: auto-scale, auto-WebP, Auto-compress. Deliver optimized images to your visitors without altering the originals. Automatic JS/CSS compression eliminates excess whitespace for efficient delivery.
Sign Up Now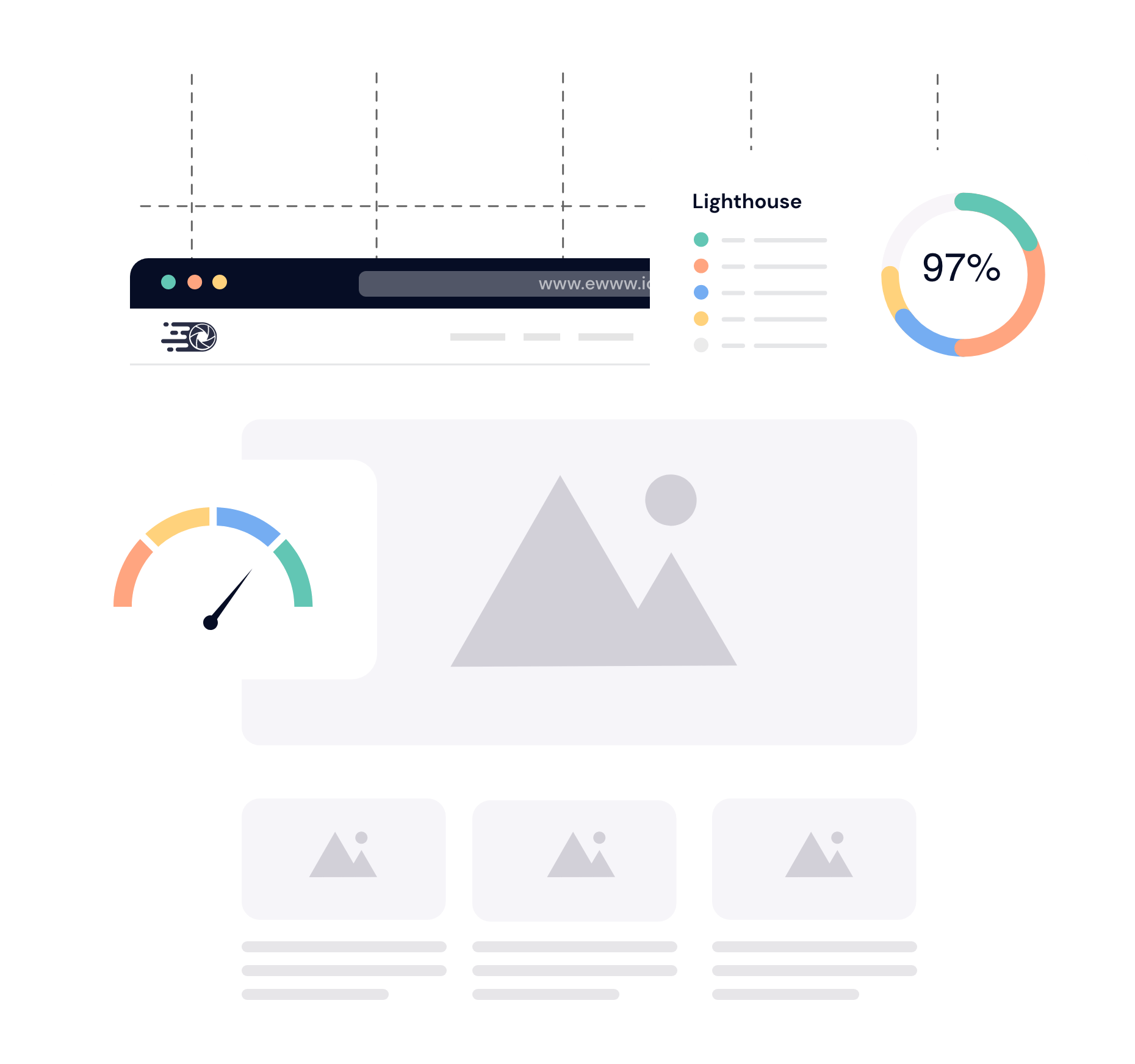 Maximum Efficiency
SWIS Performance
Page caching for faster site response times. Defer JS/CSS assets for a better user experience. Control which scripts and stylesheets load per page to reduce overhead and eliminate unused assets.
Sign Up Now
Amazing
This plugin is easy to use, and reliable. I use it on all my WordPress sites and save a lot of bandwidth. Also, I like the "pay for" options and used them on two of my sites where I upload lots of images. Great, great, great.
Joe Shaw
Smashing!!!
I have to say, I've tried others with limited success… this one AMAZED ME!!
Took a 1.6Mb image and crushed it to under 400Kb with almost no noticeable image quality loss… I was stunned.
Super handy, great work!
Pixel Light Media
Definitely a must have plugin
I have been using this plugin for a while and have found it really useful in speeding up my site and improving load-times. Definitely recommend it and install it on all sites I manage.
Alessio Rigoli, AGR Technology
Great, Thorough Plugin. Amazing Support!
The best thing was the support we received. Absolutely top-notch. Support was very responsive to my questions and was able to tweak some of the plugin features to give options that helped in our scenario. We've worked with many developers, and this was one of the best experiences ever!
Kenny, Lane and Lane Design
EWWW IO is a game-changer
EWWW IO has been a game-changer for us. We use it exclusively for bulk-image optimization, and it's been extremely reliable and effective. I've tested a number of plugins, but EWWW IO is hands-down the best way to reduce the impact image size has on page load times. Versatile settings make it a flexible tool, and on the rare occasion when we needed it, customer support was quick!
Sam Warren, RankPay.com
integrations
EWWW IO works with many third party providers out of the box
Whether it's a plugin, service, or theme, we continuously test and improve compatibility with these and many others
View compatibility docs
An API key may be used on as many sites as you like. If you prefer to have separate keys for each site, you may generate "sub-keys".
We provide complimentary 30-day backups or you can store local backups via our WordPress plugin. That said, you should always have your own backups in place before beginning any bulk optimization. If you don't already, now is a great time to setup a good backup system (we recommend ManageWP).
Fortunately for you, our prices are about as low as they can go, but if you check the Contribute tab of the EWWW IO plugin settings, you'll find an extra little discount!